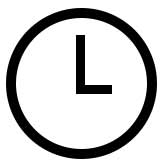 This module should take you 18-25 minutes to complete.
---
Set a vision for digital learning in your afterschool program by considering how technology can support your program's mission and goals.
What is our afterschool program currently doing with technology?
What does our program want to do with technology?
How does technology support our overall program goals?
Why is our program using technology?
If your program already offers tech-related activities for students, that's great! By creating a shared vision for digital learning, you can allow all partners—afterschool staff, school, community, parents and caregivers, and students—to be on the same page about how you use technology to support your broader program goals.

Please help us collect feedback that is so important to this initiative. The survey will take just a few minutes, but will provide us with valuable data. Your feedback is greatly appreciated.
---