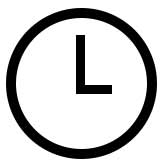 This module should take you 18-24 minutes to complete.
---
Create a communication plan in order to promote and gain support for digital learning in your afterschool program across varied audiences.
What is our program's current communication plan?

How can promoting digital learning support our program?

Why do we want to promote digital learning and technology in our program?
Your program may already have a well-thought-out communication plan that includes messaging tailored to different audiences. If this is the case, creating a plan to promote digital learning in your program can not only help you gain support for digital learning, but it may also help create more support for and interest in your program!

Please help us collect feedback that is so important to this initiative. The survey will take just a few minutes, but will provide us with valuable data. Your feedback is greatly appreciated.
---